What is Glass Landscaping and What Are the Benefits?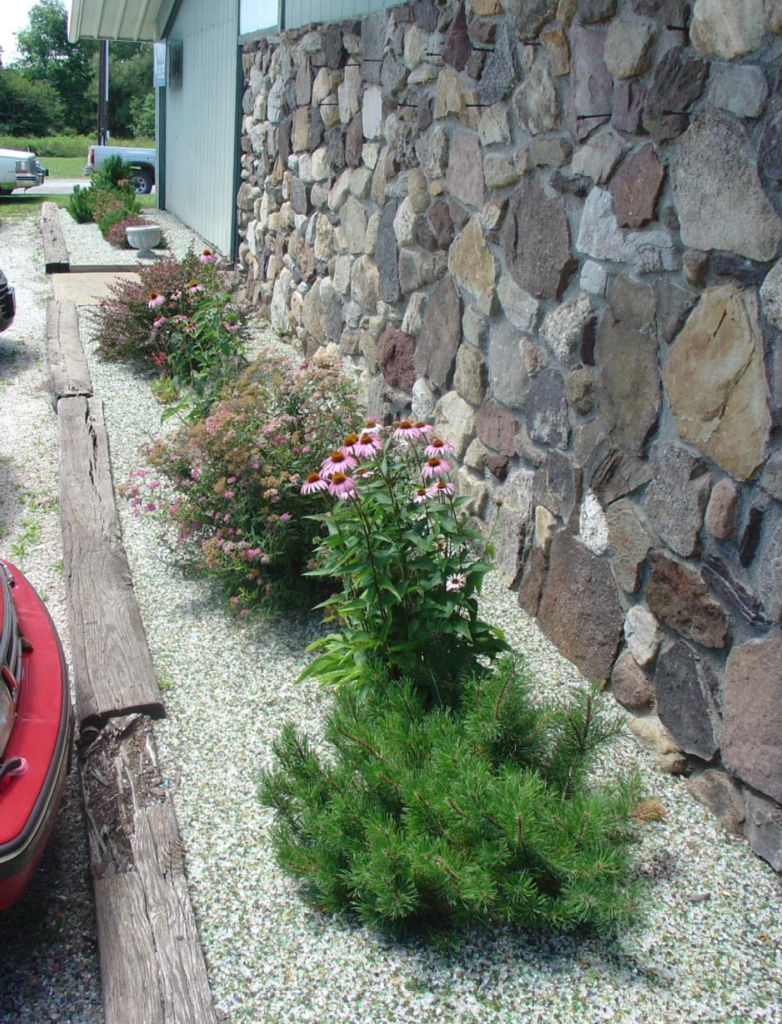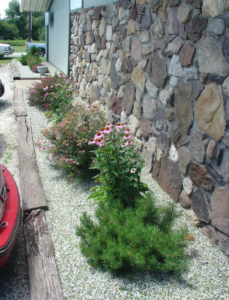 Did you know that each year roughly two-thirds of disposed glass is not recycled and ends up in landfills? This glass can take over a million years to decompose! Instead of contributing to this major problem, there is an easy and attractive solution: glass mulch for landscaping. When you think of the word "landscaping" you may associate it with dirt, grass, plants, trees, gardens, and other natural features of a landscape. Glass aggregate for landscaping is all that plus using a circular, recycled material!
Glass aggregate is created by crushing and/or pulverizing used glass into gravel or sand-sized pieces. Specialized equipment turns entire bottles and jars into aggregate in seconds. With proper processing, the aggregate has no sharp edges, and it it can be used in various local applications, such as glass landscaping!
Glass Landscaping Has Many Benefits:
Reduces glass waste in landfills
Adds unique color and glimmer to surfaces
Enhances filtration within soil
Does not break down or rot as natural aggregates do
Repels insects and weeds for ease of maintenance year over year
There are numerous ways to use glass aggregate for landscaping. From walking paths and trails, to decorative flower beds, and as a soil mixture. It can also be used to surface an entire driveway or parking lot! Remember that with the right machinery the glass sand or aggregate is so smooth that you can walk on it with your bare feet. We've even seen it used for children's playgrounds in place of sand or mulch. Glass landscaping possibilities are endless when you consider how safe and durable glass aggregate can be.
Glass Aggregate vs. Natural Aggregate
Unlike natural aggregate such as gravel, sand, or mulch, glass aggregate does not easily decompose. It doesn't need to be replenished such as these other materials. While dirt, mulch, gravel, and sand all break down and dissolve into the earth, glass remains resilient. Glass sand and aggregates will hold water on the surface of the particles, and this provides great filtration. The insects and weeds are also repelled by the glass mulch. If you compare the costs of using these different aggregates over time you may find that glass aggregate is less expensive over the long run!
Consider this approximate cost comparison for alternative markets:
$0 – $10: Bulk Aggregate
$20 – $30: Specialty Aggregate (some marketing required)
$150 – $1,000 / ton: Sandblasting & Colored Landscaping (requires additional processing/marketing- i.e. cleaning, drying, bagging, screening, coloring)
Glass landscaping really is a win-win for people and the earth! All it takes is awareness of the benefits and the ability to create glass aggregate. At Andela, we make various Glass Pulverizer Systems that can process any amount of glass waste. Our machines come in various sizes and can be set-up in many locations.
If you would like to learn more about our glass recycling solutions, please give us a call at (315) 858-0055. We would be happy to discuss your options to help enable you, your organization, or your community to begin glass landscaping.