Andela Glass recycling equipment

exceeds expectations

!
Glass can be recycled over and over, each time retaining its unique properties. Therefore, glass recycling is extremely beneficial to the environment. It's no wonder that more industries are looking for ways to make glass recycling part of their initiatives to reduce their carbon footprint. Recognizing the need for reliable glass recycling equipment and systems suitable for many applications, Andela Products has emerged as one of today's global leaders in glass recycling equipment. Our extensive line of glass recycling equipment offers a turnkey solution for many industries. Whether your operation needs specialized equipment capable of turning mixed broken glass into cullet (domestic glass), or you need to break down automotive glass windshields into recyclable products, we've got you covered. Please explore our many glass recycling equipment options listed below. We can help customize a successful glass recycling program for you, using the Andela Glass Pulverizer and our other durable equipment!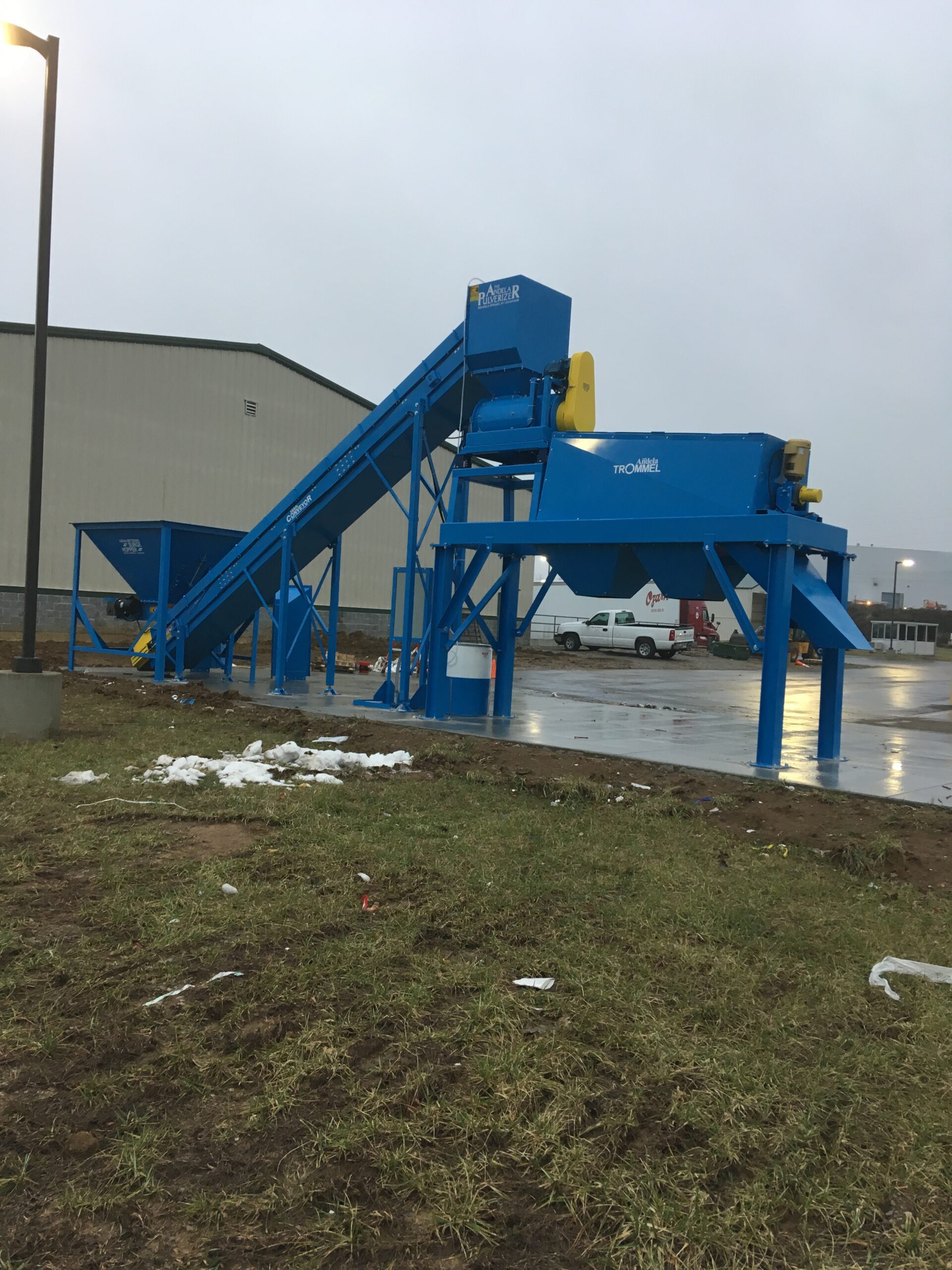 Our patented Andela Glass Pulverizer Systems turn glass waste into sand and gravel sized engineered aggregates with smooth, rounded edges. Andela pulverizing technology selectively reduces the glass into valuable aggregate, while leaving the other materials (metal, plastics, and most paper) in their larger forms. The pulverized glass and residue go into the trommel screen to be sorted by size. The larger paper, plastics and metals are liberated from the glass and fall in a separate discharge. By crushing and pulverizing the glass it removes the sharp edges and you're left with aggregates that are safe and easy to handle. The aggregate's so smooth; it can even be used in a sandbox!
Glass Crushers / Breakers
There are large and small crushers for every application.  They reduce color sorted glass to cullet acceptable for use in furnaces.  The Andela Breaker may be purchased alone for size reduction or as a key element in a system used for product destruction.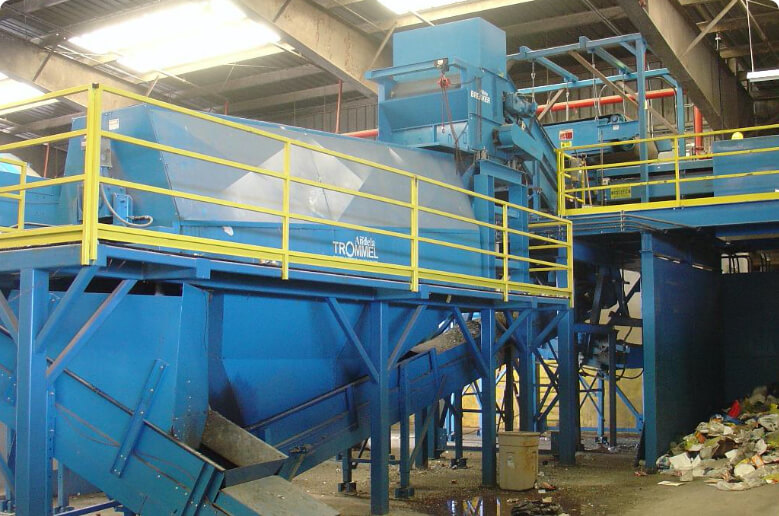 Andela's Conveyors were created to handle highly-abrasive glass products.  Featuring self-cleaning tail pulleys with remote access, our conveyors are built to order using industry-standard belt widths that have been fitted for each specification.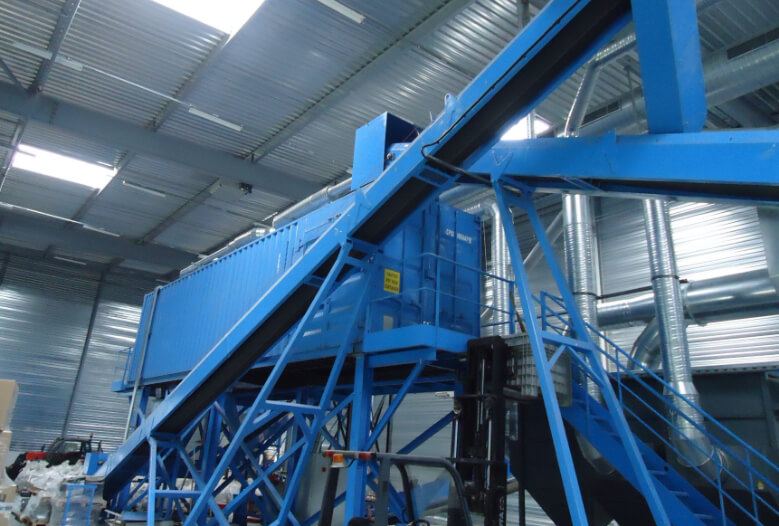 The Andela Metering Surge Hopper comes in many sized to suit your needs, although many of our customers find that our Model AMSH-86 seems to fit their system well.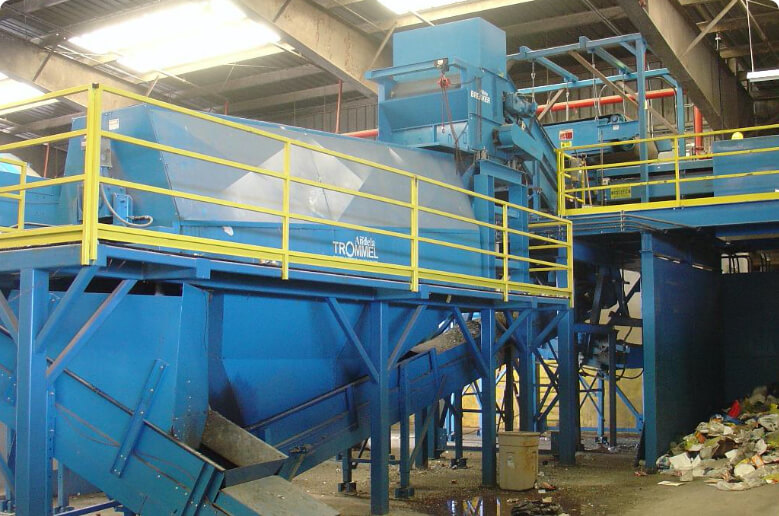 The Andela Trommel is a rotary screen with heavy duty stainless steel woven wire mesh screens.  Depending on your application there is an option of up to 3 different screen and aggregate sizes.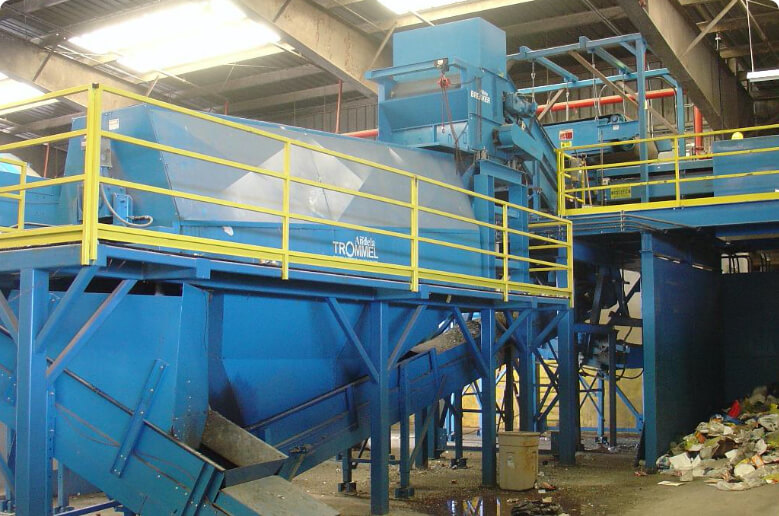 This is an exciting business oportunity that capitalizes on our ability to recycle windshields and recycle the processed windhield glass and the separated PVB layer.