Get Approved For Financing Today
When choosing to purchase an Andela system, you have the option to finance with approved credit. You will not have to worry about the cost of your system, we are here to help.
Visit the Reliant Capital site to learn more about the financing plan and to calculate your estimated monthly payment, ROI and tax savings.
Application-Only Approvals Available up to $400k | Amount $25k – $400k (call about higher)
Our partners in the

glass recycling industry

.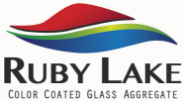 The colored glass crystals produced in Richfield Springs, NY are green, repurposed, friction-based, durable, with color that lasts. Ruby Lake quickly became a recognized national brand and industry leader in colored surface demarcation. 

RecycleNet offers a variety of services related to secondary commodities and the recycling industry. They focus on The Recycler's Exchange, ScrapIndex.com, and ROCs. 
Our International Distributors
With distributors across the globe, Andela Products is positioned to serve markets worldwide and provide regional support as needed.
Why you should consider an "ANDELA PULVERIZER SYSTEM" :
It will easily and economically convert waste glass into products of value for re-use right in your own community. Pulverized glass is being used for a number of new products: aggregate substitute for gravel and sand, glassphalt, turf and soil amendment, decorative landscaping, water filtration media and more.
Our equipment is engineered for long life and easy maintenance.
Dollar-for-dollar and pound-for-pound of material process, the Andela Pulverizer System is the most effective and efficient system on the market.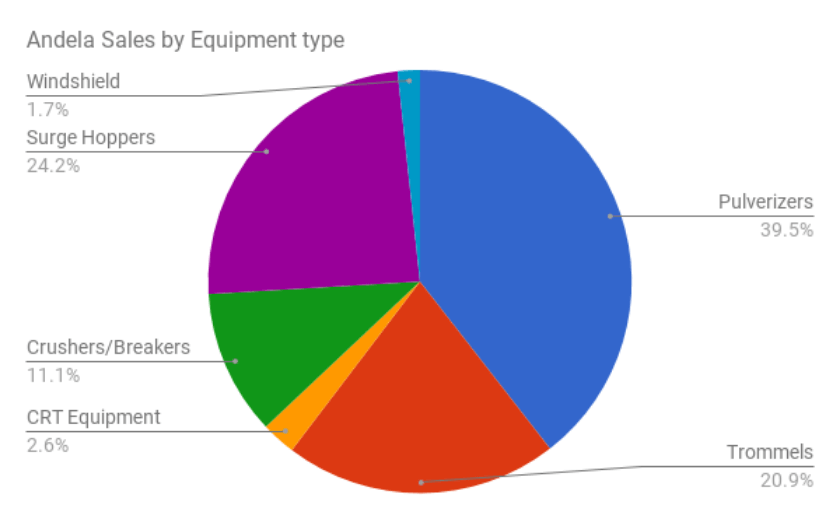 Which Andela System is best for your application?
Refer to the table below. If you have further questions please call us at (315) 858-0055.